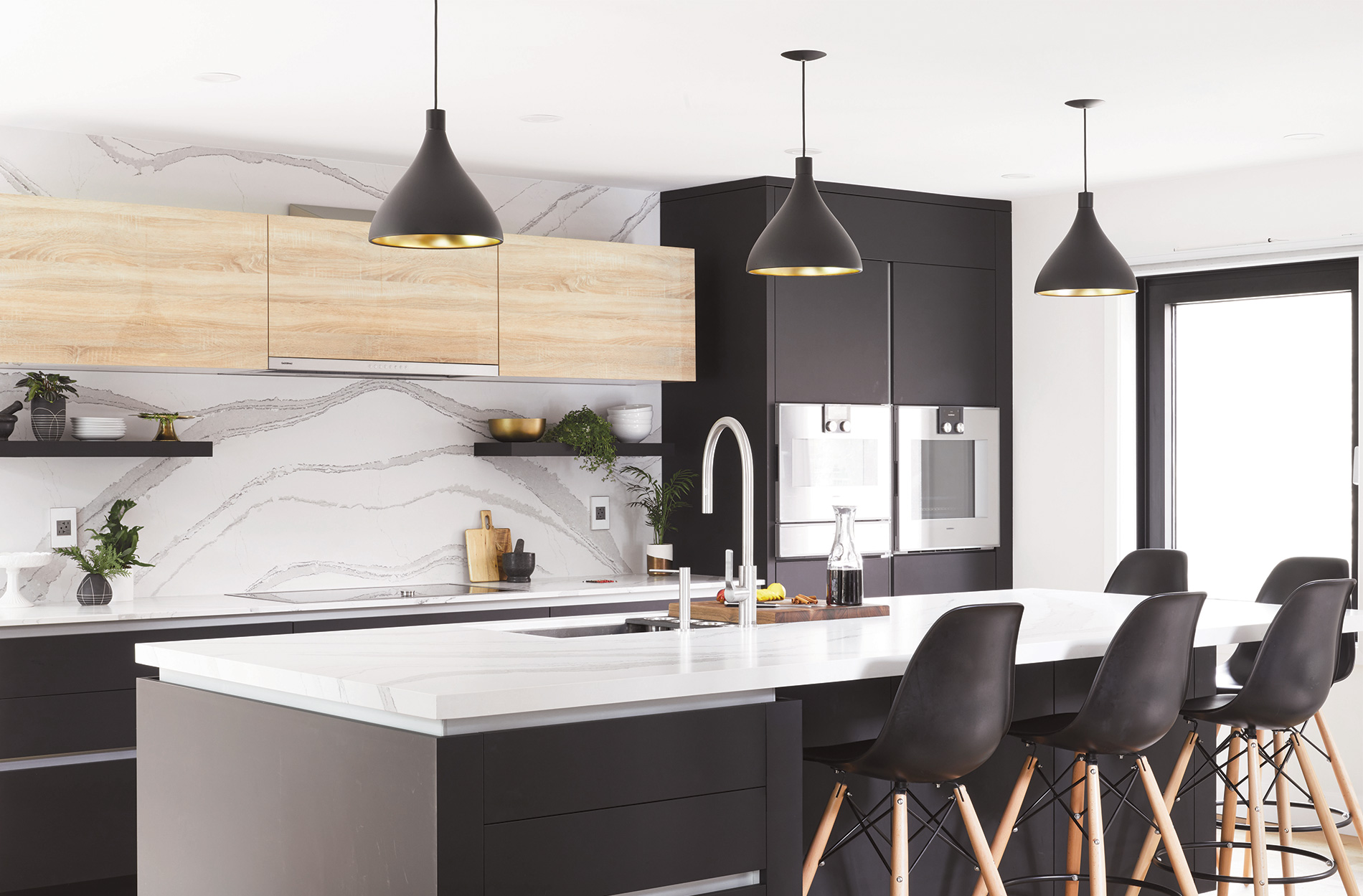 Within the walls of its factory in the Bas-Saint-Laurent region of Québec, Miralis has been manufacturing high-end kitchens for over 40 years. Its expertise and knack for innovation have enabled Miralis to create tailor-made kitchens in which you can't wait to sit down for your next meal.
Miralis is committed to being a leader in its field for environmental friendliness. Having received an award for energy efficiency from Hydro-Québec, it also recently acquired CARB2 certification, which is recognized by the industry for the control of formaldehyde emissions during the processing of wood products.
At Miralis, innovation has always been a core part of the company's DNA. Ten years ago, the launch of a line of contemporary products with hints of European flair quickly positioned Miralis as the
pioneer of a big North American trend. In 2016, Miralis launched its new branding and accelerated its expansion. Today, it only has one idea in mind; remaining at the front line of new trends, and better
yet, creating new ones! Because Miralis likes doing things differently, it gives its teams the power to influence as much as the complete freedom to create.
Driven to always outdo itself, Miralis is a stickler for details. Whether it's its ultramodern factory or the partners with whom it maintains close ties, every gesture is carried out meticulously, with respect
and precision. The result? An incredible range of distinctive and cutting-edge products. Beyond knowing how to combine quality and exclusivity, Miralis surprises, creates a sense of wonder and
emotion. That's the Miralis difference, which propels it to the rank of industry pioneer. By thinking out of the box, Miralis creates tailor-made living spaces with an edge that are simply great places to live.
KONST Union is proud to be the exclusive distributor of Miralis in the greater Washington, D.C. metropolitan area. Schedule a visit to experience Miralis first-hand.
Don't Be Shy, Say Hello.
KONST Union is open to the public as well as the trade by appointment, actively observing safety protocols. Visitors can experience first-hand the innovative style, comfort, and precision manufacturing of Europe's most coveted bath brands.