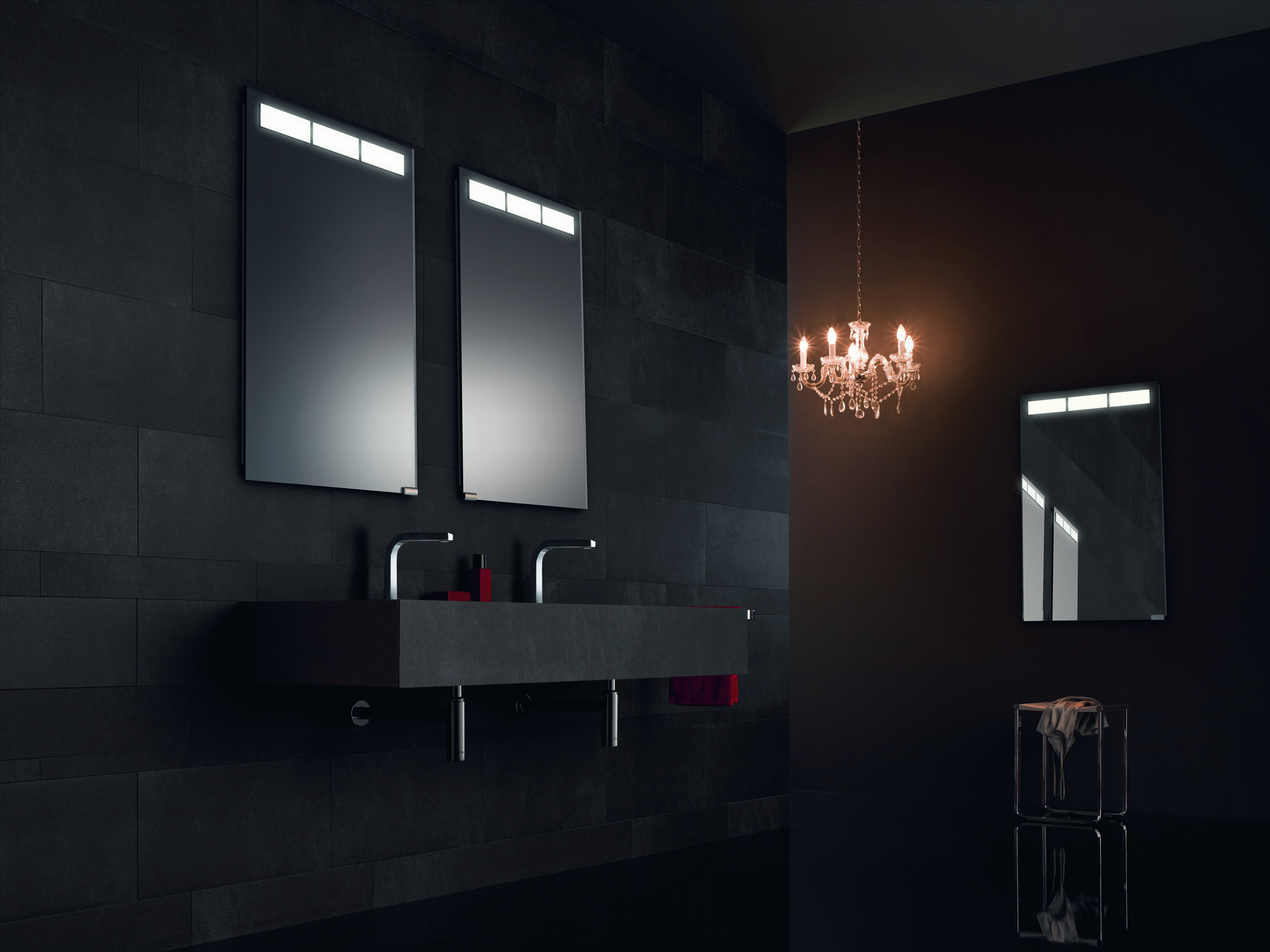 Since its founding in 1953, design and function have always played a decisive role. Products must combine aesthetic form with sensible functionality - a standard that is systematically applied, from the idea right to the product. Collaboration with designers is a long tradition at KEUCO. Already back in the 70s KEUCO worked with Luigi Colani and produced accessories, lights and mirrors for the famous "Colani bathroom", the first complete bathroom, which was developed in collaboration with Villeroy & Boch and Grohe. Further notable designers such as Matteo Thun, Christoph Ingenhoven, Reiner Moll and Dominik Tesseraux followed.
It is the synergy that exists between innovation, passionate employees, "Made in Germany" production, and notable designers that allows KEUCO today to produce complete bathroom furnishings of such unparalleled quality.
Together with Dominik Tesseraux, several EDITIONS and complete bathroom sets have already been produced, which unite all product groups in an integral design: fittings and accessories, light and mirror, mirror cabinets, bathroom furniture and washbasins. This integral thinking, aimed at creating compatible, opulently-formed solutions for everything related to the washbasin, is reflected in the KEUCO EDITIONS.
Many of KEUCO's innovative bathroom furnishing concepts and products are recipients of notable design awards, such as the Red Dot Award, the Design Plus Award, the German Design Award, the IF Design Award and the Iconic Award.
KONST Union is proud to be the exclusive distributor of KEUCO in the greater Washington, D.C. metropolitan area. Schedule a visit to experience KEUCO first-hand.
Don't Be Shy, Say Hello.
KONST Union is open to the public as well as the trade by appointment, actively observing safety protocols. Visitors can experience first-hand the innovative style, comfort, and precision manufacturing of Europe's most coveted bath brands.