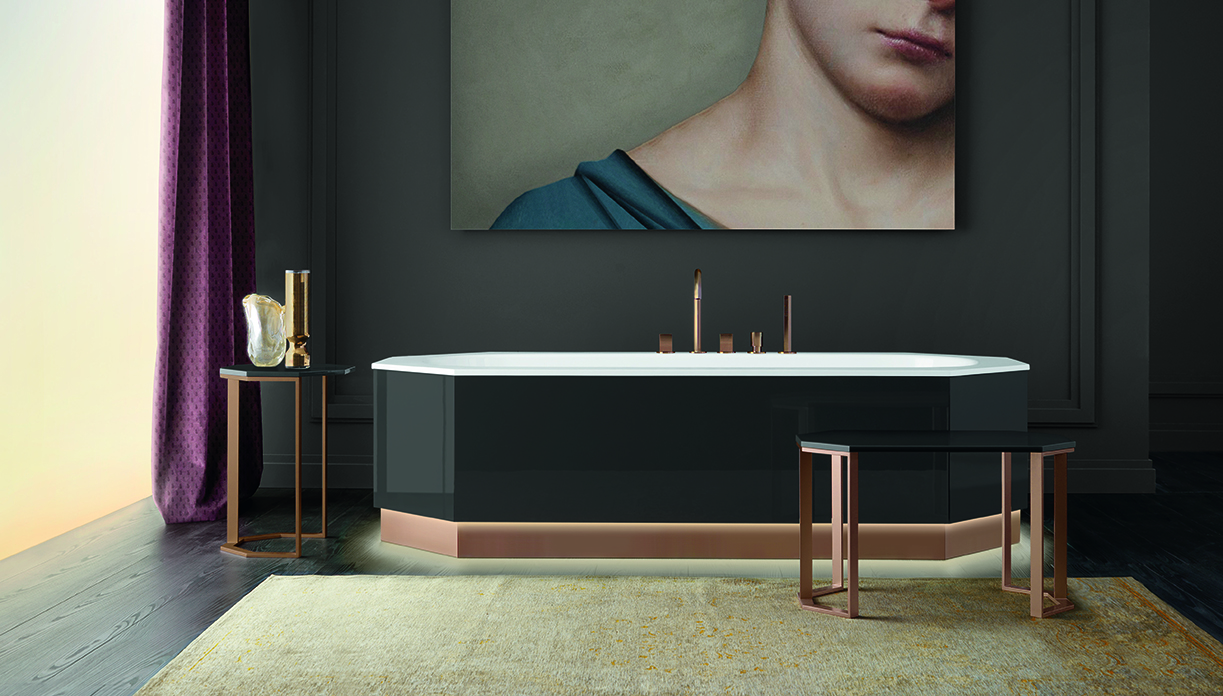 Milldue has been operating since 1976 in designing and producing high-end bathroom furniture. Its commitment in steady product and process innovation turn out as edge cutting solutions in terms of technology and style. Milldue has a portfolio of nine different model proposals among various aspects of contemporary taste and market ranges. The company boasts of rigorous and careful production processes, by seeking quality in each step and combining artisanal knowledge and state of the art technology, in order to get 100% Italian handmade craft.
A new dimension of designer bathrooms, in which soft and enveloping shapes, pure and simple geometries and precious reflections are combined to give each environment a truly magical and charming atmosphere. Seven different models, brand new or the result of accurate restyling, which are suited to practical bathroom environments, inspired by an evolved and contemporary lifestyle. Characteristic styles, unique and unmistakable, yet united by a coherent vision in which classically derived elements are reinterpreted with a fully modern approach. An exclusive offer, perfectly in line with the Vitage philosophy, which was achieved thanks to "Made in Italy" quality and skilled craftsmanship.
KONST Union is proud to be the exclusive distributor of Vitage Milldue in the greater Washington, D.C. metropolitan area. Schedule a visit to experience first-hand.
Don't Be Shy, Say Hello.
KONST Union is open to the public as well as the trade by appointment, actively observing safety protocols. Visitors can experience first-hand the innovative style, comfort, and precision manufacturing of Europe's most coveted bath brands.