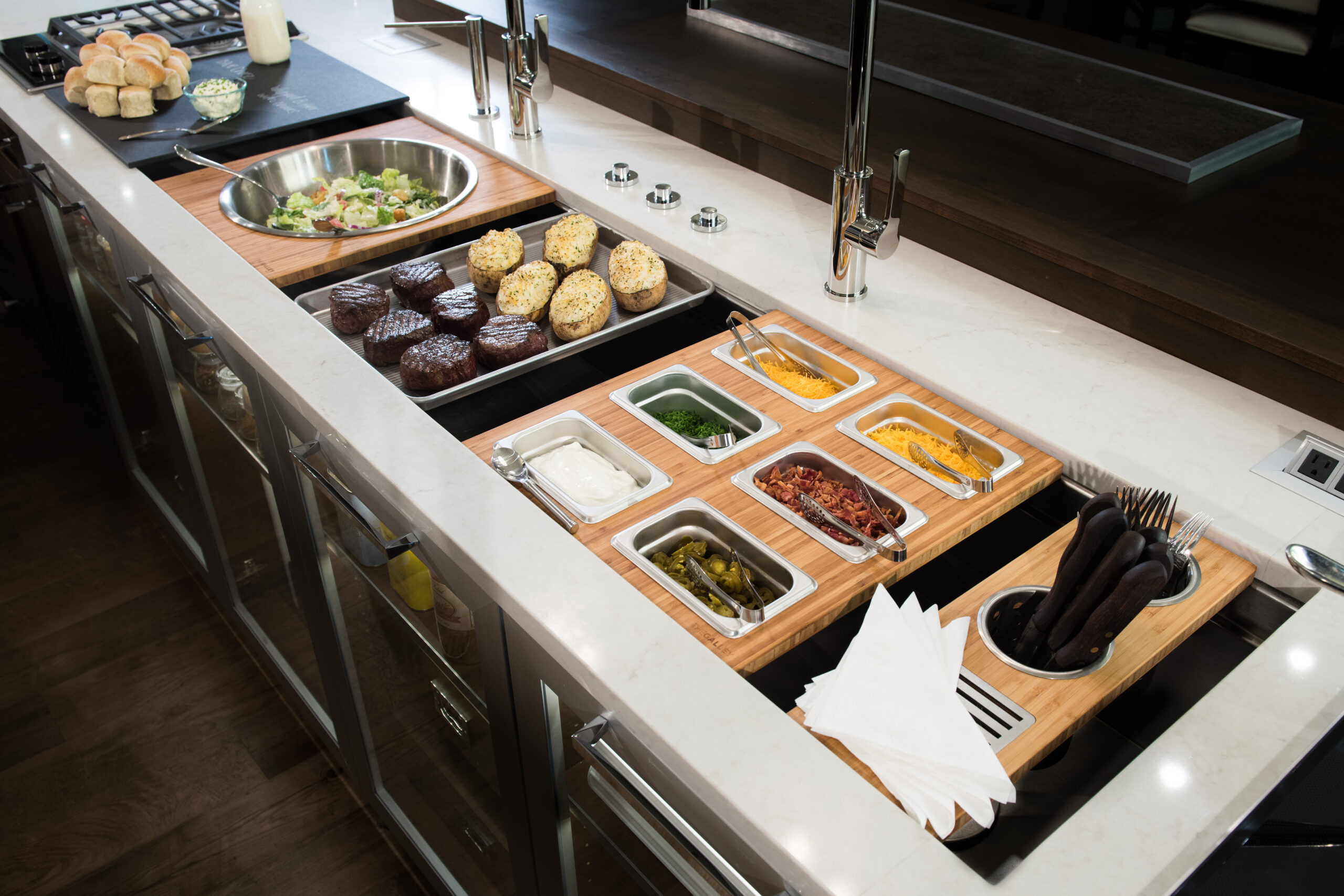 Prepare. Cook. Serve. Entertain. Clean.
The Galley Workstation is the ultimate culinary system. Quickly and conveniently transform your prep and cook station or set out drinks and hors d'oevres to create an ideal entertaining station.
The Galley created a whole new category of kitchen appliance: a complete culinary system where one can prepare, cook, serve, entertain, and clean all in one central and convenient place.
The kitchen is even more functional and ergonomic with a cooktop positioned next to the Workstation. Each Galley is thoughtfully designed, engineered and hand-crafted in the USA.
KONST Union is proud to be the exclusive distributor of The Galley brands in the greater Washington, D.C. metropolitan area. Schedule a visit to see all of the possibilities with this innovative culinary system first-hand.
Don't Be Shy, Say Hello.
KONST Union is open to the public as well as the trade by appointment, actively observing safety protocols. Visitors can experience first-hand the innovative style, comfort, and precision manufacturing of Europe's most coveted bath brands.