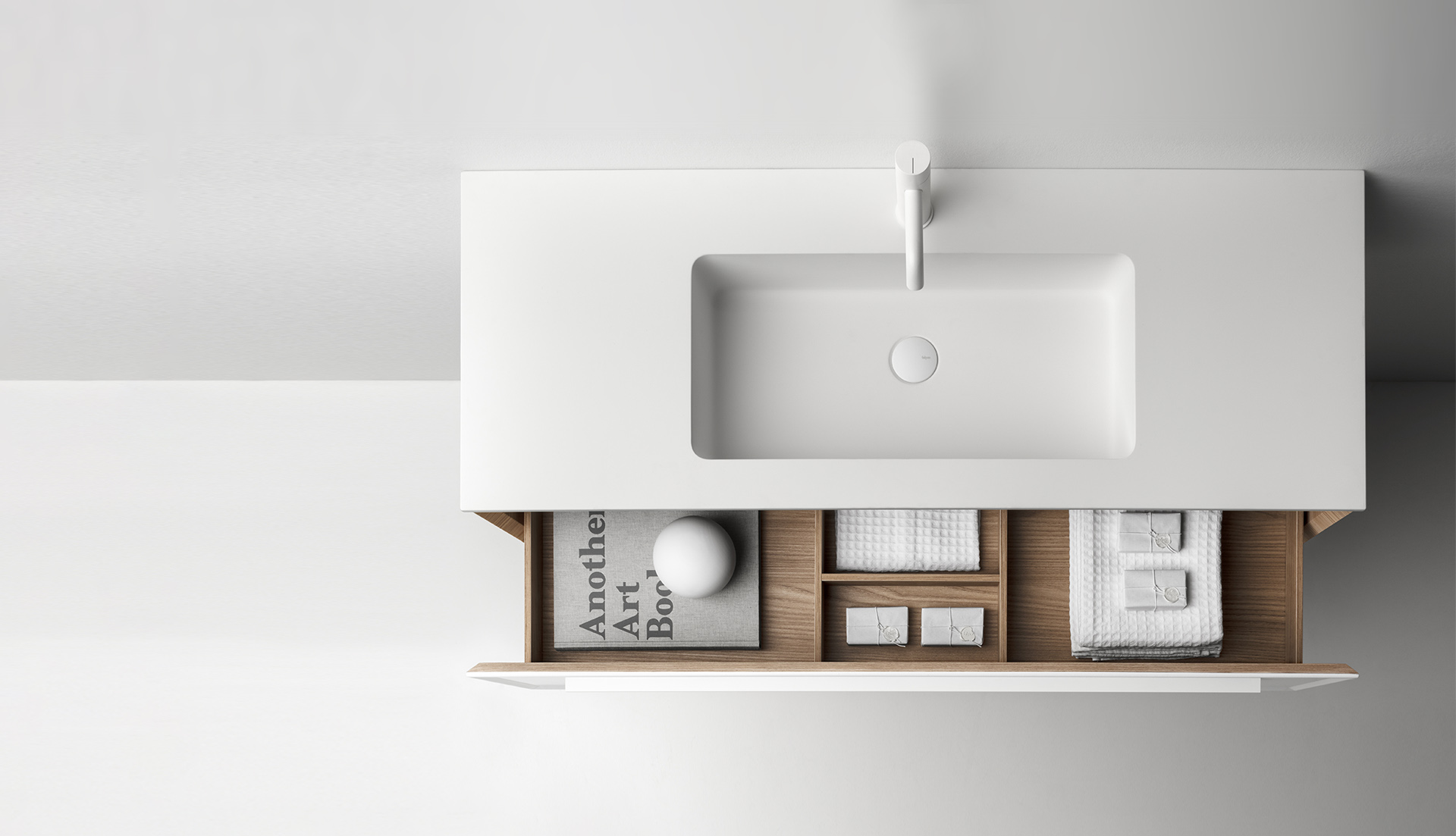 Falper company started more than 40 years ago as a result of creativity and entrepreneurship of Guido Fallavena. It specializes in the design and production of bathroom furniture, washbasins, bathtubs, and accessories, created according to modern and elegant style and made of the highest-quality material, with attention to detail.
No smell, no styrene emission: everything is water-based and completely natural to the touch. In the finishing department, surfaces are so perfectly prepared to be lacquered gloss or matte or finished with beautiful wood colors, or also treated with oil and natural wax. Over 100 standard finishes, including any color in the RAL and NCS folders.
Furniture, washbasins, bathtubs, and complements, designed and created one by one: lacquered, sized and layouts arranged according to any needs, to tell the care of an Italian company encompassing all the values of a family, of the work of designers, creators, architects and artisans who infuse their own unique identity. Into each item, an energy that translates into shapes and proportions that make each product an instant classic.
KONST Union is proud to be the exclusive distributor of falper in the greater Washington, D.C. metropolitan area. Schedule a visit to experience it first-hand.
Don't Be Shy, Say Hello.
KONST Union is open to the public as well as the trade by appointment, actively observing safety protocols. Visitors can experience first-hand the innovative style, comfort, and precision manufacturing of Europe's most coveted bath brands.