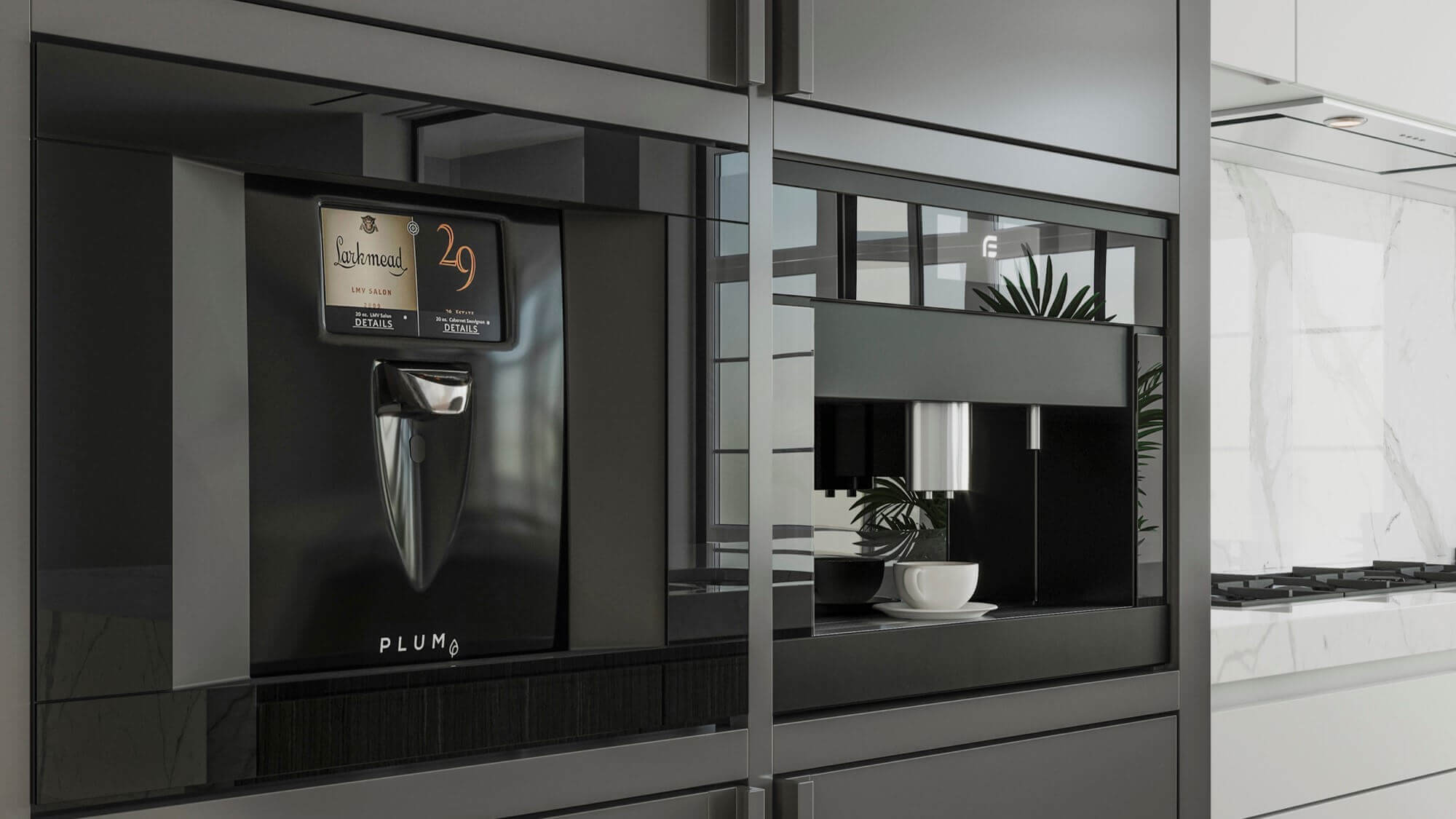 Plum is an innovative solution that delivers your wine, one perfect glass at a time.
The first appliance to automatically preserve, chill, and serve any bottle, by the glass.
Plum preserves wine for 90 days at the exact temperature the winemaker intended.
Plum's motorized needle pierces the foil and closure, preserving your wine with argon gas.
An integrated, refillable argon canister preserves up to 150 bottles.
Works with any standard 750ml bottle of wine with any closure, including natural cork, engineered cork, and metal screw caps.
Automatically identifies the vintage, varietal, region and winery, displaying the label on the touchscreen to create a virtual tasting room to explore.
KONST Union is proud to be the exclusive distributor of Plum in the greater Washington, D.C. metropolitan area. Schedule a visit to experience it first-hand.
Don't Be Shy, Say Hello.
KONST Union is open to the public as well as the trade by appointment, actively observing safety protocols. Visitors can experience first-hand the innovative style, comfort, and precision manufacturing of Europe's most coveted bath brands.